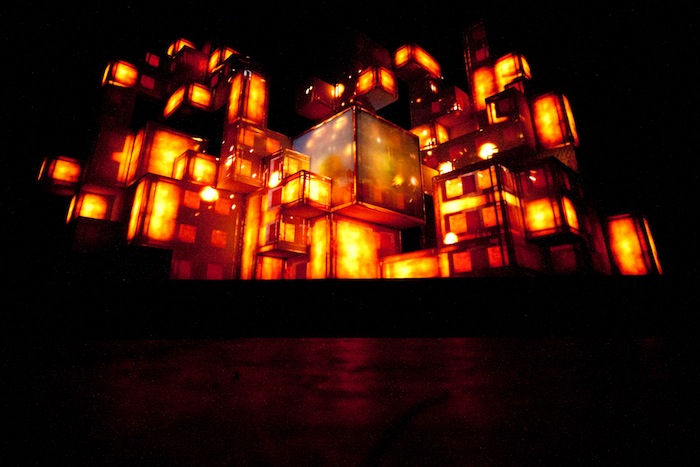 What a blur. This was my first time attending MUTEK, and I know I'll be back next year. Here are some highlights.
Nocturne 1: There was a lot of anticipation for Amon Tobin's world-premiere audio-visual show. Gold Panda played a great opening set, and ended with an edit of his track "Marriage" that left everyone feeling warm and lovey.
The vibe was quite tame, which was nice as a warm-up for the upcoming days. Amon Tobin's pixelated fortress stage was stunning, and the visuals were spot-on with the music. It was amazing to watch, so the crowd was pretty calm. This was not really a dance party, but it had a great vibe.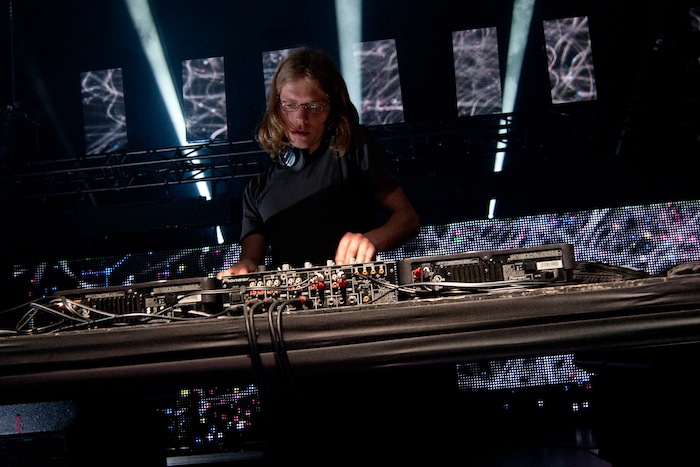 Nocturne 2: Again, more premieres! Siriusmo's DJ set began at 10pm, so I rushed to Metropolis in order to catch it. According to some sources he's not very keen on DJing. Despite these claims, his music is so much fun that it didn't matter and a lot of people showed up early to catch his set.
He played 100% original material. I imagine he was kicking himself for making tracks that aren't the most DJ-friendly and hard to mix. Following Siriusmo, Jacques Greene performed an incredible live set using only hardware and help from fellow producer Ango.
FaltyDL and Anstam's sets were very loud and abrasive, but in all honesty weren't as interesting. Modeselektor had the loudest set I've ever heard or felt. In some spots on the floor, the floorboards were vibrating so much from the bass that I felt unsteady. The soles of my feet began to feel a little numb. People were going wild dancing. It was great, and I was glad to have packed some earplugs.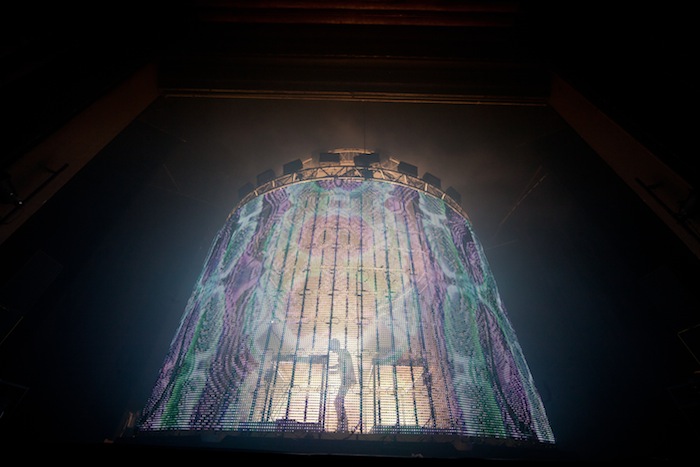 Nocturne 3: Techno techno techno. I caught the end of Mateo Murphy's performance at Berri UQAM earlier in the day, and headed to Metropolis for the evening. Deepchord's live performance set the dark tone of the evening. Had I encountered Deepchord (Rod Modell) in different circumstances I might have presumed he was a mad scientist. He has amazing hair that sticks straight up.
Plastikman caught everyone's attention with his LED curtain surrounding his setup. To accompany his high-tech show, he created the SYNK iPhone app that streams live data and different camera angles to concert-goers phones via a wireless network he sets up. This app was pretty neat, but I'd rather not watch the show on my iPhone when I can see the real thing in front of me. The energy of the crowd was great and everyone appeared to be having a great time.
Like Deepchord, Plastikman also has amazing hair. Right after Plastikman I caught some of XI's set in Savoy, and he played some weird and wild tunes. One track he played was so slow and heavy I thought I was going to lose my mind. He said it was 45bpm, but it still had the crowd moving. Heading downstairs to Metropolis, Adam X was keeping the techno energy flowing. The night could have easily gone on until noon the next day. Overall it was a night of techno legends and great hair.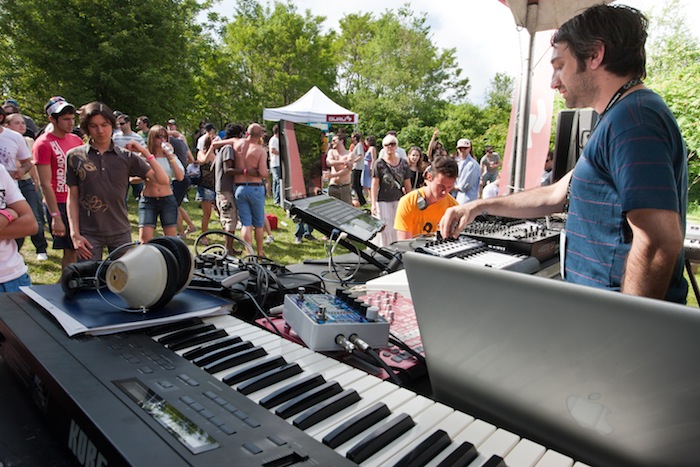 Piknic 1: I went directly to the Guru stage and caught Simon Called Peter's live set. I love the Guru stage because you can sit down and it's easier to enjoy the music. His set was funky with a deep groove, and there were lots of people dancing. Not much to say other than it was a fun afternoon and MUTEK has done a great job of selecting artists for their Montreal festival. You can attend almost any show knowing that the music will be cutting-edge and fresh.
That's all, folks. I was so exhausted from the other nights that I unfortunately didn't make Nocturne 4 or 5. I slept gloriously all day on Sunday. Too bad. It was an overwhelming experience, and I can't wait to see next year's lineup!