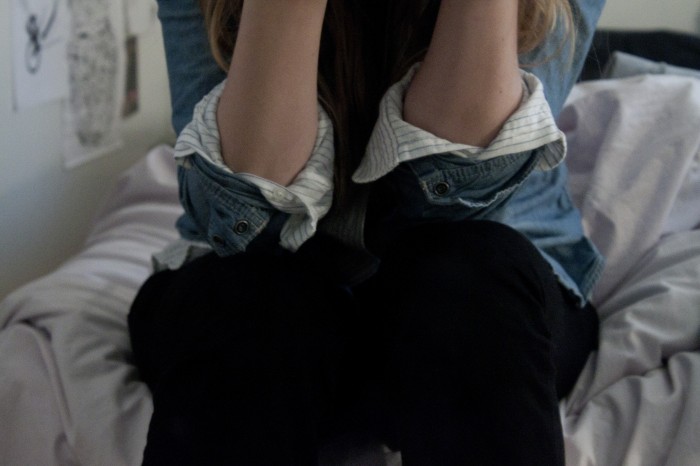 So let's talk fashion.
I've kind of shied away from the subject for a long time for fear of coming off like a Category One "fashion blogger." Odd, considering fashion was the original motivation behind my writing online. But since 2007, the world of fashion blogging has exploded. We went from nobodies to the new target market at a surprising speed. The fashion industry all of a sudden embraced the idea of being open to the public. It is/was trendy to let "us" "in." And the gifts! When the freebies started coming, the fashion blogosphere started to implode on itself.
Girls got catty, and continue to be – particularly in France, to my surprise. Here I was, arriving in the fashion capital thinking I'd encounter all the charm that the french blogettes are so appreciated for in North America. Alas, not so much. I have it on good authority that their friendly coquette charm is all just a ruse, each more or less plotting to outdo the other – going as far as badmouthing one another to PR reps to ensure prezzies don't get doled out to the wrong bloggers.
That's when specific types of bloggers started emerging. Being the organisation freak that I am, I like to think of these "types" as categories.
You've got your typical Catergory One fashion blogger, who bombards the blogosphere with images of herself in various this-is-supposed-to-throw-back-to-some-iconic-fashion-spread poses, or even better, a few good look-at-me-I-don't-even-have-to-try poses. There's also a lot of oh-I'm-so-shy-I-couldn't-possible-make-eye-contact-with-the-camera. But that one rule rings true for bloggers across the board. They either have a ton of cash to throw around (and into a good pair of Jeffrey Campbell's, let's just say) or have so many admirers that they become privy to the free swag movement. Surprisingly, they don't have much to say and prefer to list who they're wearing.
Then you've got your Category Twos, aka the aspirationals. They really want to get in on the goods, and so proceed to follow the same posting patterns as the Category Ones. They spend a lot of time and money trying to "make it" as bloggers but only a select few ever break out of the confines of a Category Two title.
Finally, your friendly Category Threes! These bloggers enjoy a good personal fashion moment just like the rest of us. But they're also interested in the history of their favorite fashion houses, the political motivation behind skirt length choices, and… you get the picture. They explore and suss out interesting people and fashion brands they analyse trends, they consider shape, they gush occasionally about an amazing find. And they do it all because they genuinely find it fun.
I suppose if I really think about it, I can understand where they're coming from. It's business after all. I'm also not one to say that we all shouldn't be allowed to make a living doing something we enjoy. However, I do recognize that this all originally came to be out of a common appreciation. It puts a bad taste in my mouth to think that people are actually sabotaging each other to get at the goods.
Yes, I am generalizing here. There are of course many legitimately lovely bloggers out there. People who actively seek out new designers and happily show their inspiration. But, en gros, it's all become a bit of a show.
Thus the shunning of the title of fashion blogger. If the fashion blogosphere has taught me something, it's that there is a lot of narcissism in this new connected world of ours.
Ironically enough, if living in Paris has taught me anything, it's that what we wear on the daily doesn't require constant analysis. People here have there "fashion rules," sure, (that's a whole post in and of itself) but they just seem to kind of embrace it and wear it without thinking about it so much.
Actually, I think it might be that people dress more for themselves around these parts. It's quite refreshing.
All that to say, for all intents and purposes, I vow here and now not to use this blog to gush nonsensically over shoes, prints, cuts or silhouettes. That's what Twitter's for. Besides, we have the trusty newsfeed for all up-to-date developments in those areas.